Web Design For Small Businesses
Money back Guaranteed (minus service charges), Unlimited Revisions, & up to 50% OFF
fill out the form for your free quote
Web Design For Small Businesses
fast high quality websites
Google's website speed tester is the main tool you should use to vet how Google views your website (mainly in terms of performance). If your scores are low, it's a good indicator that the website wasn't made with the proper care, professionalism, or expertise among other factors. With low scores, unless your business and brand is well known and has great SEO, competitors with higher scores and similar SEO work, can possibly, rank higher than you.
We encourage you to compare our website, or any of the clients' websites displayed above who opted in for the performance package and compare it with our competitors website and other websites in their portfolio.
web design for small businesses
If you are looking for web design for small businesses or for your business in particular, then you have come to the right place. Here at Bisstek, we offer web design for small businesses at affordable prices. The quality of the website design is   great and will leave you something to be proud to show off to your clients.
How our process works for web design for small businesses
The basic run down for web design for small businesses here at Bisstek goes as follows.
Choosea Template Design
To save both money and time for our clients, we usually offer a few selection of templates to choose from which will then be edited and modified to make it look unique.
Pictures, Logo, and Written Content
One the template is selected you can either hire us to find stock photos for you or you can send us the photos and tell us where you would like them. We also need the written content that you would like to be displayed on the website or you can hire us to do it.
Get Web Hosting And a Domain Name
If you haven't already you will need web hosting with a domain name in order to actually host the website and make it available for everyone to visit. If you already have one, then great you will just have to give us access. If not, then we can help guide you on where to go.
Approve The Design
After you give us everything we need we will keep you posted every step of the way. With that being said, all you have to do is approve the design.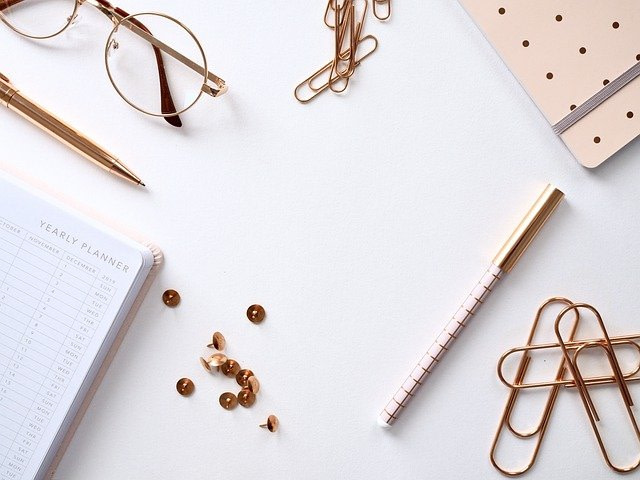 Get everything you need to win online, starting with our offers for web design for small businesses and our SEO services for small businesses
Speaking of our web design for small businesses, you may want to accompany that with our seo services for small businesses. With our seo services, we help search engines like google take notice of your website and rank it.
Why customers choose and trust us to do web design for small businesses
Our customers trust us to do web design for their small businesses for a number of reasons that we will list bellow.
We Understand the Customers Wants and We Have the Solutions
Our clients all have unique needs but one thing they all have in common is that they either need a brand new website or to redesign an existing website. However before we reach this stage in the process, we take time to analyze what the client is currently doing, what they've done, their wants, and what needs they need met. Once we have an overall understanding of what the client wants and what their goals are, we create solutions to help them achieve just that.
We pride ourselves in being able to deliver quality and affordable website design to our clients. Of course if certain modifications are additionally requested during the completion of the website design, a new due date must be assigned. 
We Are a Small Business Ourselves
Small businesses understand small business. As a small business we are not only able to offer web design for small business, but more importantly we offer a solution to their online marketing needs. As a small business, we understand the importance of building strong relations with customers as well as finding new clients. 
We've Done This All Before… Many Times
When you ask us to do your website and to provide online solutions for your marketing needs, you are asking highly qualified professionals. We have done this many times before for clients in many different professions and businesses. 
Why we love to do web design for small businesses
Help Established Local Businesses Get Online
One thing we love doing more than anything else is bringing an established local business into the online world. Having a website when you're an established local business can be a game changer because now a huge part of your FAQ are automated. Meaning you can generate more sales. More importantly, when clients email you for any type of inquiry, you now have a point of contact with that specific client, and communication with said client becomes much more personal. In addition, if you have new or untrained staff, exchanging emails with clients gives your staff the time necessary to ask the experts on your team the question, or to look up the right answer to give your clients the best and accurate information for their questions.
Allows You To Compete With Competitors
We love helping small businesses get online because it not only allows your business to stay relevant and searchable but it also allows you to compete with your competitors. When we do web design for small businesses we not only consider the web design aspect, we also consider the marketing aspect to help set you up for online success. The bread and butter for any business online is SEO because with SEO you'll have the ability to rank on search engines. This means when someone types your business name or a service related to your business, a page on your website related to the search result will have a chance of displaying for the searcher to click on.
Because We Love What We Do
We love and enjoy the entire process from start to finish. We love taking the time to get to know your business, understand you business needs, and even to learn about your business sector. Sometimes we come across clients from very niche domains of business while others have more common types of business with a unique problem they are trying to solve or a service they are trying to target. All in all, with accumulated projects and experience in many difference business sectors, this allows us to better serve all of our clients because of our diverse project portfolio and clientele.
Ready to get started with your web design for your small business
web design for small businessesIt only takes a few minutes! Contact us through our contact form about the kind of website you would like to create and the number of pages you'd like to have. 
Web design for small businesses is extremely important because it allows your small business or business of any size really to be accessible to your clients through the website at virtually just about anytime they choose. This means if you're a plumber and someone in your local area is in need of a plumber, they can always do a google search and if your seo was done right and you have great reviews you can show up on their search results. This means that once they click on your google business page, they then have an option of clicking on your website to find out more information. Or if someone happens to find your business on Facebook or another social media, your social media doesn't give all your value points and doesn't display other crucial information that a potential client might need in order to make a purchase. This is where having a website comes in handy. At least this way, potential clients and recurring clients can always refer to your website for frequently asked questions, what you do, and other crucial information related to your business.
How much does web design for small businesses costs
Web design for small businesses can cost a small fortune depending on where you go. Every agency, and freelancer will charge a different price and will have a. Different pricing structure. For instance some agencies will charge you by the hour, while some will charge you per page or even website package plan. Freelancers more or less will do the same. It's important that through your search that you get multiple quotes from different agencies and freelancers to find the best value for your budget. Also, finding or choosing a local company isn't always the best course of action as you are limiting yourself from selecting talent from all over the world. However what is most important is that the company or freelancer who you choose to do work with can understand your business needs, and wants and knows how to display all of that on your website. Here at business we offer affordable and reasonable pricing for website design for small businesses. 
Online Marketing
Great! So no you have decided you are going to have a website for your business, and you know exactly what you want on it. The only problem is now, how are you going to drive people, clients, and potential clients to your website? How are you going to get your website out there? How are you going to spread the word. Well, fortunately, for many well established businesses, if you don't have a website, and you just created a website, chances are you will have already existing clients, repeat clients, referrals, or even interested locals typing and searching your name google trying to find your business. Which is how some people can find you through social media, because when you type a business name on google, if you already have a facebook page for your business, chances are it will show up and display for you. However, besides relying on social media, and good old word of mouth, it's important to have a modern marketing solution for your website. This would mean inquiring about SEO. SEO is search engine optimization, and is essentially how your website ranks on search engines. To keep it simple, the more trustworthy and reputable your website is, the higher search engines will rank your website. If you are having trouble, you can always contact us and we would be more than happy to help you with your SEO, and online marketing!
3 principles to focus on for web design for small businesses
When it comes to web design for small businesses, there's a few crucial components that you want to definitely focus on.
Written Content
When you are getting web design for small businesses, you need to make sure that the written content on your site is of high quality. What do we mean by this? That the written content on your small business website is easy to read, readable and provides valuable information. In addition you want to also make sure that your store's location is noticeable and reachable. The last thing you want is to make it difficult for the person viewing your website to find your location. Therefore, making sure that all of your written content is easy to read, understand and accessible will make a world of a difference for your clients and potential clients end user experience.
Design
If it wasn't obvious, when you are inquiring about getting website design, it's extremely important to make sure that you are getting a design that is appropriate for your goals and business needs. Therefore, if you are looking to generate leads, its important to have a call to action on the very first page and section of your website. It is also important that if you are a professional, that you have a website that is also sleek, modern, and professional. Your website is in a sense like an online business card. Therefore, you want to always make sure that it's up to date, and has an aesthetic look and style. The reason is, it displays an image of success, and professionalism to your clients. Having a good looking, modern, and sleek website can make you appear much more professional in the client's eyes. Therefore, make sure the design of your website is suited to the type of business you are in. you in. However, if you look in the fine print, you'll see all these up charges for basic services or features that you would naturally assume would be part of the package. For instance, some may charge for a website to be responsive however, when you hire a developer and a price is show for website design, your natural thought is to believe that the web pages made would be responsive on all devices already.
Web design for small businesses completed within 30 days!
A website for your small business shouldn't take months on end to be completed. When we do web design for small businesses, we have an efficient process which allows us to deliver websites on time, and in a timely manner. Also depending on how many adjustments you make, the due date will of course have to be adjusted to account for the wanted adjustments.
How our web design agency helps with web design for small businesses of any kind
Here at Bisstek, we do web design for small businesses to not only help them with their web design and website development needs, but also with their online marketing strategy and for consulting. If you have any questions, don't hesitate to contact us. We are always ready and willing to help!
Can you do it all by yourself?
If you happen to already be tech savvy and want to do the entire web design process by yourself, you're in luck! There are many tools, and web builders out there that can help you to build your very own website. With enough perseverance, time, and focus, you can build a respectable website on your own. Here are a few web builders that you can use for web design for small businesses.
Elementor
Elementor is one of the most popular page builders that you can use on WordPress for web design for small businesses. Its drag and drop functionality makes it easy for just about anyone to build a website. There is a bit of a learning curve when it comes styling the website and getting the correct margins and responsive look that you want. However, this is nonetheless an amazing page builder. Due to its popularity, there are many tutorials online that can help you overcome the learning curve and make you a pro at using Elementor. In addition, another benefit to it being so popular, there are many extra plugins that add on to the functionality to Elementor. This allows you to have more power and customization over your design allowing you to create a more effective, and aesthetic website.
Divi
Divi is another popular page builder that is used widely on WordPress. It also has intuitive drag and drop functionality which makes it easier for someone trying to build a website. There are plugins on WordPress that do support Divi which allows you to add more customization to your design. With Divi's popularity, you won't have any trouble finding any tutorials to show you how to make or edit a website page.
Wix
Wix is another great platform to build a website for small businesses. It does have some drag and drop features however it is much more technical and has a bit more of a learning curve than the earlier examples. With Wix, you can practically build just about any type of website, whether it be a simple one pager for your business, an online e-commerce store, or even a blog. They also have different pricing plans which give you access to certain features such as receiving payments, or adding a booking system to the website. Wix is extremely popular and is used by many, so finding tutorials online on how to do certain things should be relatively easy. So, if you are looking for an easy platform to learn to do web design for small businesses Wix is a great place to start.
Squarespace
With Squarespace, you can make powerful web designs for small businesses. They have multiple payment plans which give you more access to certain features. Some of these features are for adding more ecommerce products, accepting payments and other advanced features that could prove beneficial to your business.With all that being said, Squarespace is a very popular platform and even if you have never tried web design for small businesses there are many tutorials and guides out there that will help you tremendously.
We don't just offer web design for small businesses
We are more than just a website design agency. Take a look at how we can help improve your online presence!
SEO
Need your website to rank on Google? No problem! We can not only help get your website on to Google, but we will also help with finding the right keywords to make your website rank. Firstly, in order to start the process right, with you permission, we will create an email on your behalf and connect it to the Google Search Console. When this is done, you will be able to access search statistics of your website on Google. You will also be able to see what pages rank for what, and what people are searching for in relation to your website. As mentioned before, we will help find optimal keywords in order to help make your website show up on Google. Be warned, this is a long and lengthy process and does not happen over night. You need to make sure that you and your team are prepared to play the waiting game. Moreover, we will also need to add backlinks to your website. Backlinks are websites who contain your links and thus point back to your website. Think of this as a vote. The more quality backlinks, the better position your website will be to climb the Google ranks. However, if you have low quality backlinks that are from spammy and harmful sites, then this will have the opposite affect.
Website Copy Text
We can do more than just build websites. We can also write the content that you need to fill it up no matter what line of business you are in. Also, we can produce articles on your behalf. Our going rate is $100 for 1000 words. The text will be written by a native English speaker.
Marketing
Marketing can be hard sometimes especially if you don't know where to start. We can help guide and point you in the right direction. Whether if its a decision to improve SEO, or to partake in social media marketing or buy ads, we can help you!
Let's Get Started With Your Website Design Today
We can help you with your website or SEO Needs
Feel free to keep in touch
Send us a message and tell us about your future website or to inquire more about our website design services.
Feel free to also follow us on our socials, or to ask us any questions!